Surveillance Services

SURVEILLANCE CAMERAS

Don't settle for grainy video recordings and inefficient surveillance devices. Our surveillance cameras are top of the line and offer the quality that both you and your family, or co-workers require for a superior feeling of security.

CELLULAR BACKUP UNITS

Watch what goes on around your home or workplace from anywhere you want! Surveillance allows you to keep constant watch on your valuables and loved ones, for a greater peace of mind whenever worry might arise.

Cellular backup units are an excellent means of communication in the event that a landline has been disabled in your home. During an emergency like a fire or burglary, if your landline has been made inoperative, the cellular unit will send a signal to notify of the situation. This is ideal for customers who want to keep an eye or ear out for their country homes that are left empty for periods of time.
Services de Surveillence

CAMÉRAS de SURVEILLENCE

Ne vous contentez pas d'enregistrements vidéo granuleux et de surveillance inefficace. Nos caméras de surveillance sont haut de gamme et offrent la qualité que vous et votre famille, ou collègues de travail ont besoin pour une sécurité supérieur.

UNITÉS de SAUVEGARDE CELLULAIRE

Regardez ce qui se passe autour de votre domicile ou à votre lieu de travail de n'importe quel endroit que vous voulez! La surveillance vous permet de garder une veille permanente sur vos objets de valeur et vos proches, pour une meilleure tranquillité d'esprit lorsque vous vous inquiétez.

Les unités de sauvegarde cellulaires sont un excellent moyen de communication dans le cas où une ligne fixe est désactivé dans votre maison. En cas d'urgence comme un incendie ou un vol, si votre ligne fixe est rendu inopérante, l'unité cellulaire envoie un signal d'aviser de la situation. Ceci est idéal pour les clients qui souhaitent garder un œil sur leurs maisons de campagne qui sont laissés vides pendant des périodes de temps.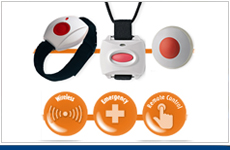 FSA Security

can install a variation of alarm systems in commercial, residential, and industrial properties.


Conventional & Touch Keypads
Interior & Perimiter Protection
Motion & Broken Glass Detection
Life and Property Protection
Bracelets, Pendants, & Panic Keys for Elderly
Fire Protection
more...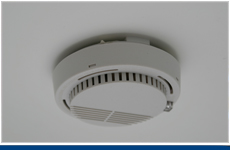 FSA Security

peut installer une variation de systèmes d'alarme dans les propriétés commerciales, résidentielles et industrielles.


Clavier Conventionnel et Touche
Protection Intérieur et du périmètre
Détéction de Mouvement et Bris de Verre
Protection de Vie et de Propriété
Bracelets, Pendentifs, & Boutons de Panique pour Personnes Âgées
Protection D'Incendie
suite...